News
You Asked, We Listened!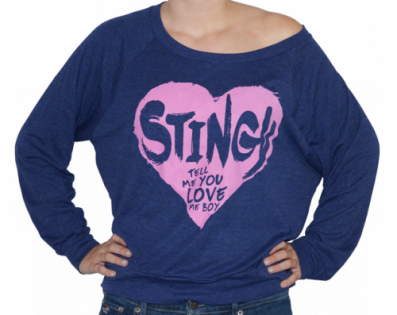 Didn't get your Stingy Shirt when the new online home of jordanknight.com launched? That's not surprising, since the shirts sold out in an unprecedented 30 minutes! But we've heard your requests and we've listened! We are proud to offer more Stingy Shirts in the online store.
We expect this lot to go as fast as the first batch, so get your shirt now! The Stingy Shirt, which was inspired by the creativity of Jordan himself, is printed on an American Apparel Women's Tri-Blend Wide Neck Pullover. At the moment, American Apparel only offers these shirts in size S-L. The Stingy shirt comes in a variety of 3 colors. Check them out here!